This fall we welcomed 54 new students to ITCOM. CMI's ITCOM program, a bachelor of science degree in IT, communication and new media, prepares students for careers in advanced information and communication technologies enabling new applications based on Internet, mobile and broadcast platforms. The course work includes lectures, classroom training, and a problem-oriented project. Students have the benefit to see their project running before they graduate.
Near field communication (NFC) is set of standards for mobile devices to establish radio communication with each other by touching them together or bringing them into close proximity. The ITCOM second semester project was to develop an application service (app), document it, and test it with users.
One project focused on handling medical errors at hospitals. Medical errors account for 68% of adverse incidents reported in hospitals. Currently, nurses use a PDA from where they can access different relevant IT systems. However they see it as cumbersome and inefficient.
ITCOM deployed NURA (Nurse Assistant), an NFC application deployed on a mobile device (such as a mini-tablet that fit into nurse's uniform pocket) which communicates with a bracelet on a patient, pre-programmed with medical information. The NFC confirms that correct medical dosage and treatment. The system also interfaces with a locket where the patient's medicine is stored. The communication between the different parts of the systems provides a form on confirmation of treatment and elimination of medical errors. The project includes interviews, testing, and monitoring with nurses in Danish hospitals to improve and optimize the application.The application was developed as a mock-up and tested with nurses.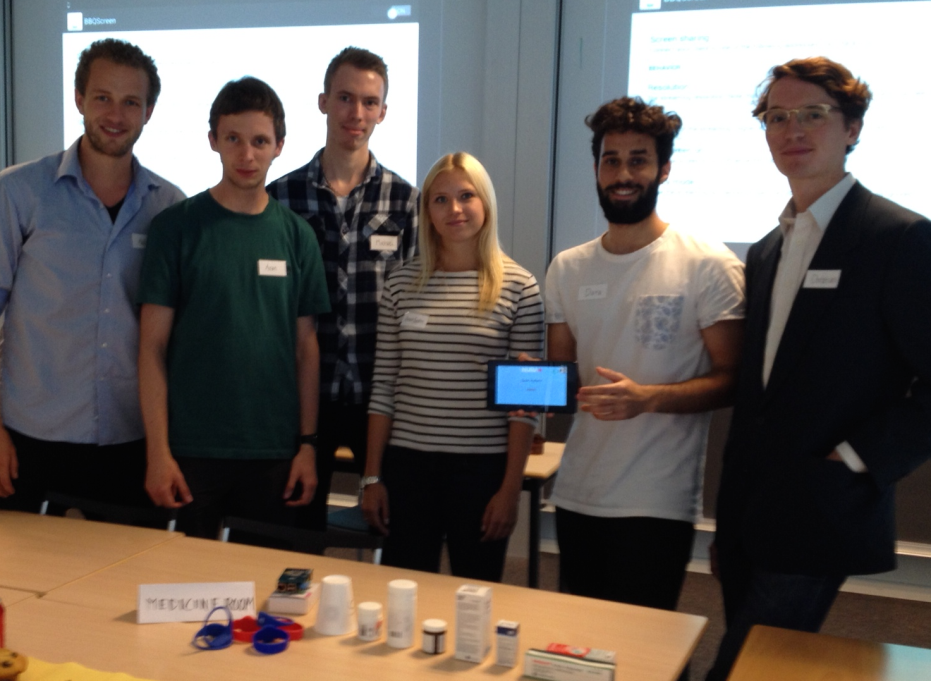 ITCOM students Asbjørn Bang, Aron Marossy, Michael Jensen, Anne-Sophie Strandmark, Dara Akdag and Christian Baun are participating.
Another ITCOM project is UniPay, payment system deployed at Aalborg University for small purchases from the cantine, vending machines, copiers, and so on. As payments are increasingly digital, it grows impractical to make small purchases with coins and cash. Machines are not set up to collect currency. In addition students from different countries have a variety of payment cards that don't necessary work with the Danish Dankort system. ITCOM students have deployed an NFC student payment card at Aalborg University to enable these small transactions. The program includes a secure website where students can manage and recharge their payment card. The card was implemented in mock-ups using an old refrigerator and a screen reader.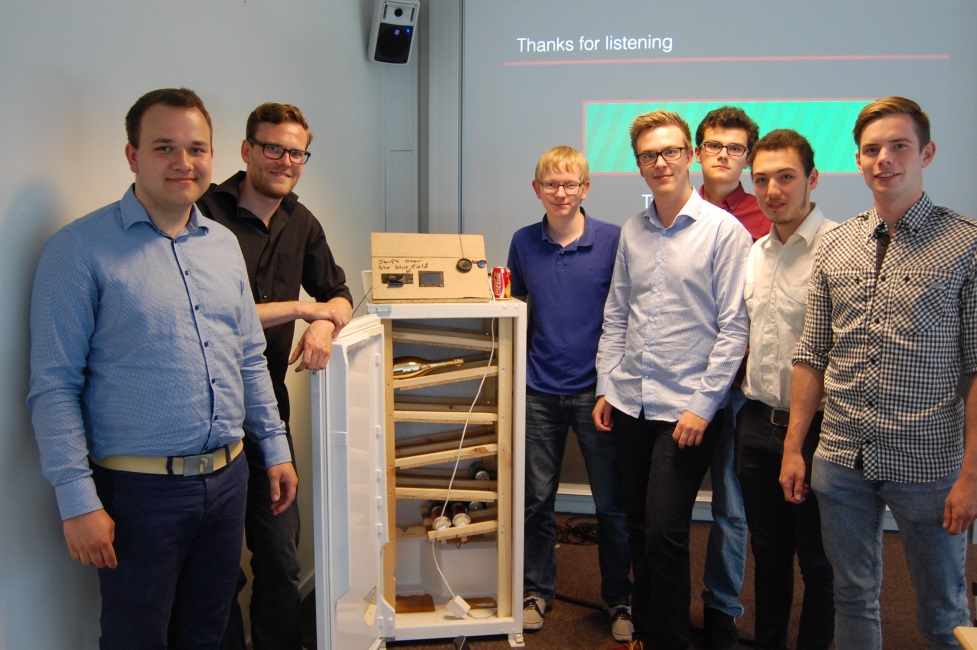 ITCOM students Stefan Jørgensen, Kasper Møller, Andreas Thejll-Oxborrow, Anders Larsen, Andrei Varga, Christian Onu and Rasmus Andersen are participating.